SK Square's Failed Attempt to Sell 11Street Stake to Qoo10
SK Square's Failed Attempt to Sell 11Street Stake to Qoo10
: A Tale of Shifting E-Commerce Alliances
SK Square's Failed Stake Sale in 11Street and Search for New Investors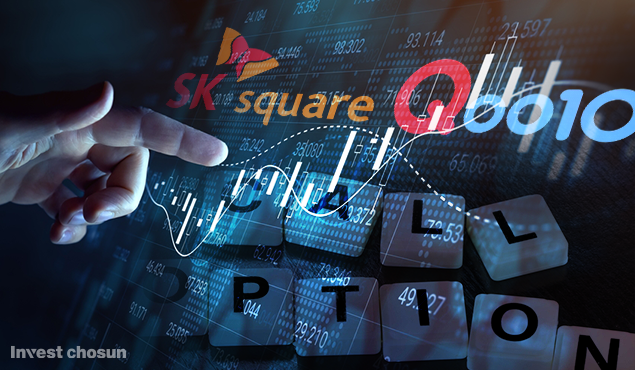 Collapse of the 11Street-Qoo10 Deal: An Overview
SK Square, the parent company of 11Street, has officially failed in its attempt to sell its stake in the online shopping platform to Singapore's Qoo10.
This decision came after prolonged negotiations that started in September 2023, aiming to transfer an 18.18% stake from Nile Holdings to Qoo10.
However, the delay of 11Street's IPO complicated matters, creating a need to repurchase shares from Nile Holdings, which had invested approximately 384 million USD (500 billion won, adjusted at 1,300 KRW to 1 USD).
The Financial Journey of 11Street: From Investment to IPO Challenges In 2018, 11Street had raised around 384 million USD from investors, including the National Pension Service and H&Q Korea, under the promise of an IPO within five years.
Failure to IPO by September 2023 meant the company was obliged to repay this investment with interest.
11Street's Performance: A Look at the Financial Struggles
Nile Holdings, comprising the National Pension Service, Saemaul Geumgo, and H&Q Korea, had invested this amount in 11Street with an IPO commitment.
Despite earning a profit of around 1.08 million USD in 2019, 11Street has been continuously losing money:
2020: Approximately 7.54 million USD loss
2021: Approximately 53.4 million USD loss
2022: Approximately 116.5 million USD loss
Searching for Stability: SK Square's Quest for New Investment Amid Market Challenges
The company's initially estimated value of approximately 2.07 billion USD drastically decreased due to market conditions.
With the collapse of the deal with Qoo10, SK Square is now seeking new investors in a challenging economic environment, worsened by declining consumer spending.
Amazon Talks and Management Rights Risks: The Future of 11Street
Discussions of financial investment with Amazon, a strategic partner of 11Street, have been ongoing.
However, SK Square faces the risk of Nile Holdings exercising a put option, which could lead to the sale of SK Square's stake in 11Street and potentially a transfer of management rights.
SK Square's Broader Asset Strategy: From SK ADT to EQT DEALINGS
SK Square is also in the process of asset liquidation, having failed to list its security company SK ADT and opting to sell it to EQT, a private equity firm part of Sweden's largest corporate group, Wallenberg.
Previous Related blog post
In an unexpected turn, SK Square's efforts to offload 11Street shares to Qoo10 have collapsed, plunging the company into a search for new investors amid a backdrop of financial losses and market challenges. This article delves into the intricate details of 11Street's struggles, potential Amazon collaborations, and the broader impact on South Korea's digital commerce industry.
Tags:
11Street
,
Amazon Partnership
,
Business Analysis
,
Corporate Strategy
,
Digital Retail
,
E-commerce
,
Economic Challenges
,
Financial Losses
,
Investment
,
IPO Failure
,
Market Trends
,
Online Shopping
,
Qoo10
,
Searching for Stability: SK Square's
,
SK Square
,
SK Square's Failed Attempt to Sell 11Street Stake to Qoo10
,
South Korea